← Peony for October
Chicago Here We Come… After A Few Projects →
Not Coming Up Roses
So I'm hoping to post this and have someone tell me they have had the same problem so I can stop feeling cruddy.
I spent this weekend finishing up Sewaholic's lovely Cambie dress and as it was coming together my excitement level was rising and rising. The shape is so lovely and using her technique to put the lining in made my dress look good enough to wear inside out!
Then the time comes to try the dress on so I can determine the hem length and dun, dun, dun…. the zipper will not go up, like for the life of me it will not budge. I try taking it off and running the zipper up and down to ya know loosen things up and it just gets worse and worse. I can barely get it up and down with no one in the dress and its never gonna happen with me squeezed in the middle.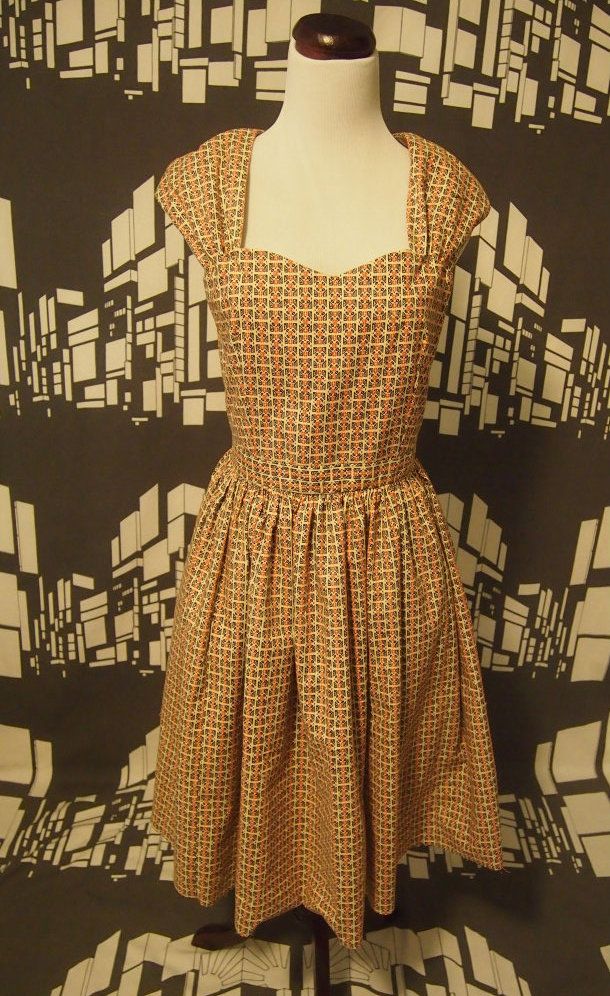 The real question is what the heck do I do now? I will certainly wreck the delicate lining if I try to unpick everything but she far to pretty to give up on completely. Hhmph! For now she sits dejectedly in my sewing room as I cannot look her in the zipper. Hopefully we can resolve this someday once my grudge against dumb zippers passes.
On a happier note I did get one thing done successfully this weekend! I organized my fabric into the most beautiful mini bolts. Each shelf holds twp rows of bolts which isn't convenient but it is pretty! I was surprised by the fact the bolts take up less space than having everything folded and stacked on the same shelves. I for one find myself inspired when everything is neat and tidy!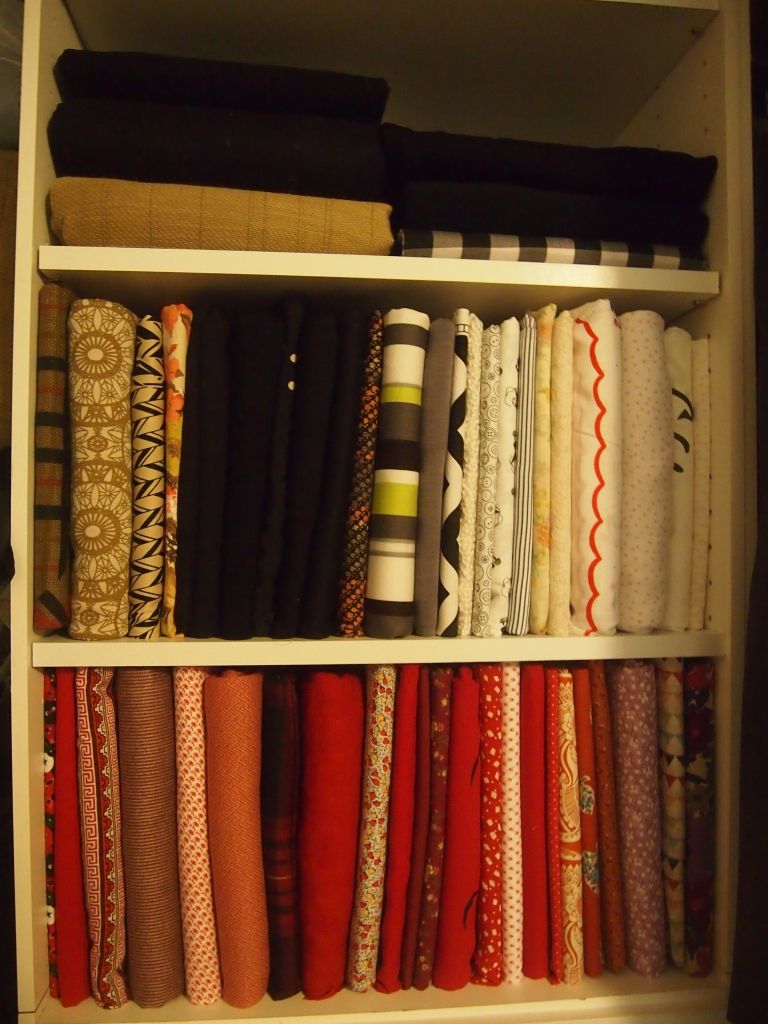 So can someone please tell me they have faced the same sad situation with a sewing project?? Or can you at least lie to me to make me feel better.
September 24, 2012
This entry was posted in
WIP
and tagged
cambie
,
dress
,
fail
,
sewaholic
. Bookmark the
permalink
.
← Peony for October
Chicago Here We Come… After A Few Projects →