← Chicago Here We Come… After A Few Projects
20. Visit Chicago →
Sneak Peeks
I have surprisingly been doing quite a bit of sewing but not too many photoshoots. So I thought I'd give a sneak peek of a few projects you may or may not have seen until I can get some legit photos taken!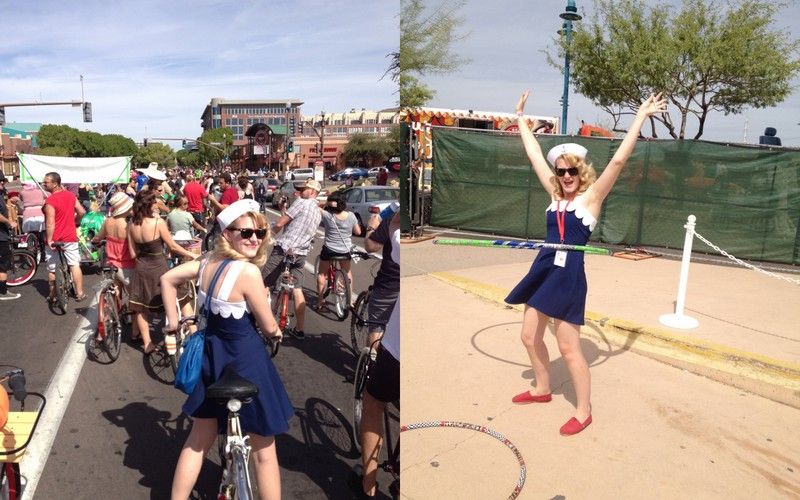 Saturday was Tour De Fat where thousands of people come out for fun, costumes, and bicycles! Tim and I decided to go with a nautical theme so I made this dress and finished it up mere minutes before the bike parade! We volunteered in the afternoon and it was super fun.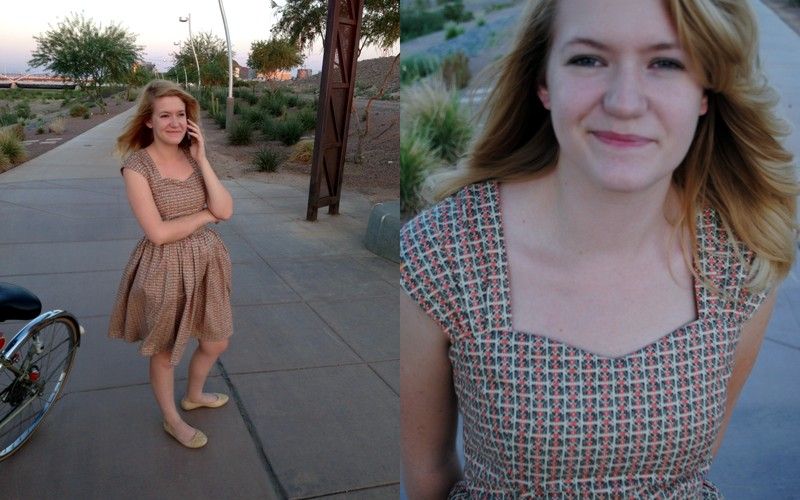 I finally fixed the Cambie dress lining! I had to do some serious wrestling with that lining but in the end I won and I didn't even have to remove the zipper.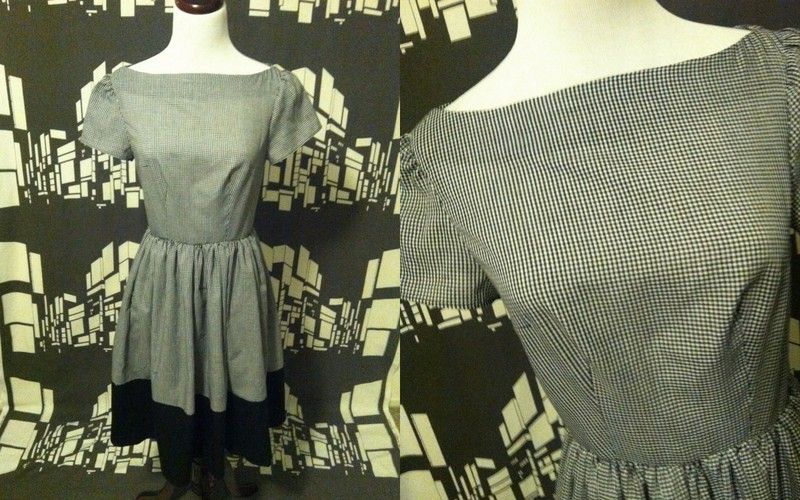 I also finished my peony muslin and I have a few fit issues to work out, like this weird pulling in between the darts which I think actually stems from a saggy neckline.

I also made this pencil skirt a while ago but haven't gotten around to pictures better than these that Tim snapped when we visited the Musical Instrument Museum in Scottsdale but check out how cool those walkman-esque audio tour devices are!
I've got tons to do this with our impending trip to Chicago including figuring out how to go from the high 90's to the mid 50's…eek! Us native Arizonans are not built for that kind of weather.
October 8, 2012
This entry was posted in
Finished Products
and tagged
cambie
,
pencil skirt
,
peony
,
polka dots
,
sailor
,
Sew Colette 2.0
,
tour de fat
. Bookmark the
permalink
.
← Chicago Here We Come… After A Few Projects
20. Visit Chicago →