← 20. Visit Chicago
Refashion Destashin' →
Peony Muslin – Take One
I intended to make this to wear in Chicago but once it was altogether we had some kinks to work out first.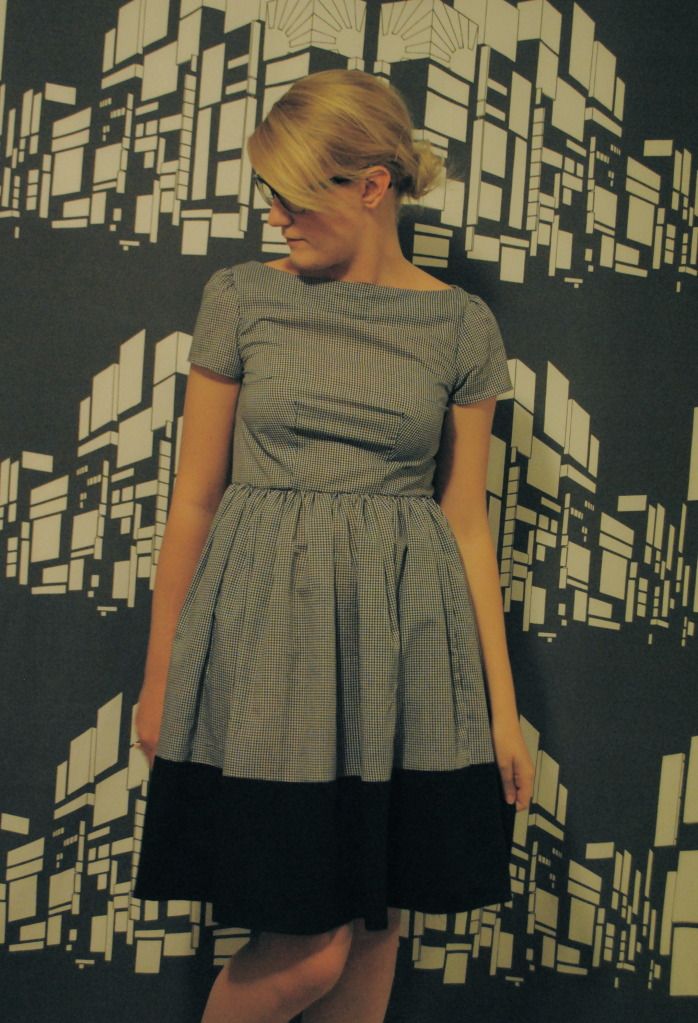 The darts are just about 100% wrong. The pulling between the front darts seems to be because the darts are too close together and too long. The pulling makes the top seem really tight and small which weirdly is not the case. It in fact feels a little big on the sides.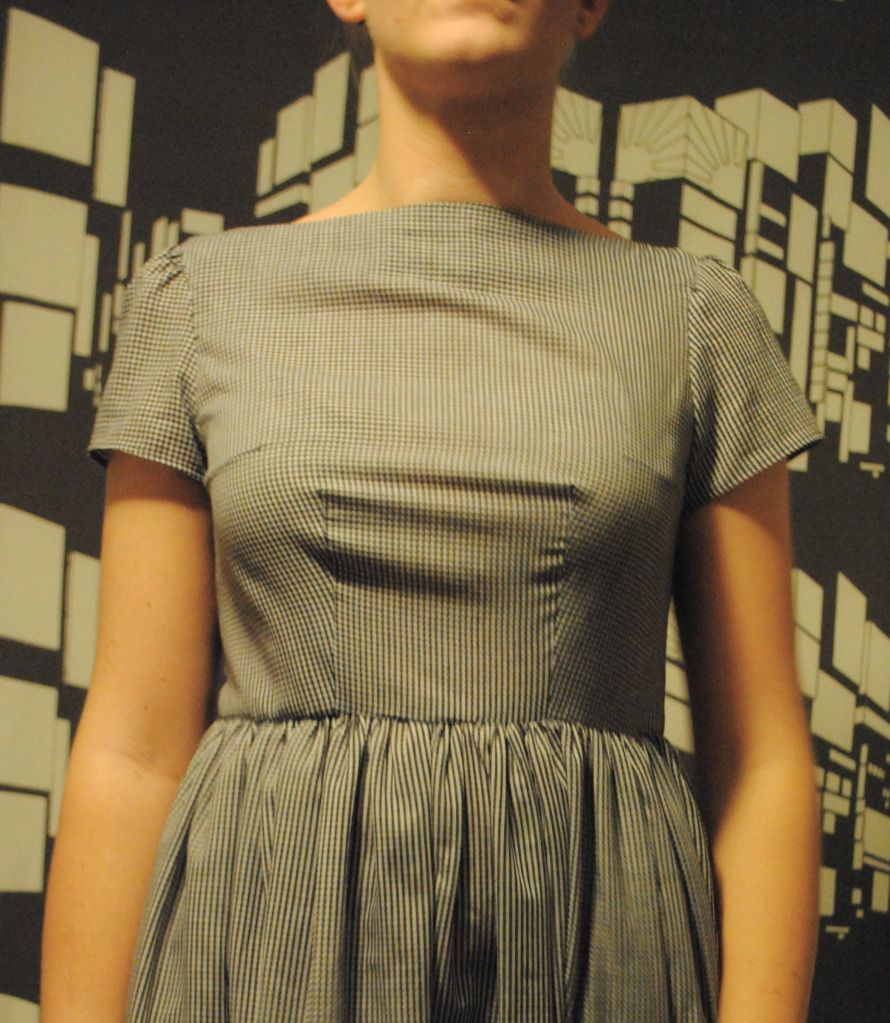 The neck also feels likes i'm being choked so thats definitely going to have to be lowered.
And on top of all that there is tons of gaping at the back neck.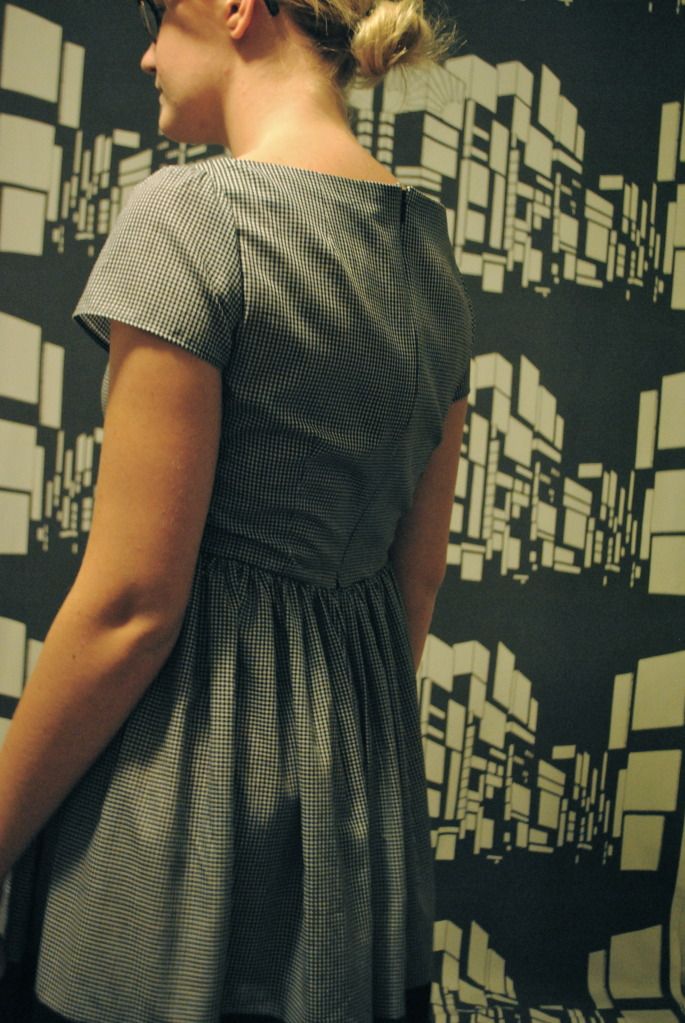 I am pleased with using a full skirt instead of the a-line one the pattern calls for and the fabric choice but thats about it.
Back to the sewing table it is.
On another note forgive the slightly crappy pictures – it is getting really hard to take pictures after work now that its getting dark sooner and sooner. I'm going to have to come up with another time to get these things done.
October 18, 2012
This entry was posted in
WIP
and tagged
dress
,
muslin
,
peony
,
Sew Colette 2.0
. Bookmark the
permalink
.
← 20. Visit Chicago
Refashion Destashin' →