← Mad Men Sewing Challenge
25 Before 26 →
4 Days 4 Laurel Dresses
I can't for the life of me remember the last time I sewed so many things for myself in such a short period of time. I just couldn't help myself I sewed one then I had to do another and another….this pattern is dangerously like narcotics!
Since I rarely sew this much we are going to stretch these dresses into at least a couple of different posts but I thought I'd give a little snapshot of the ones I made this weekend.
I decided to keep my Laurels simple. I don't think adding a bunch of crazy do-dads and embellishments is quite my style. I added small details to each of my dresses but am also excited to make a completely and simple version.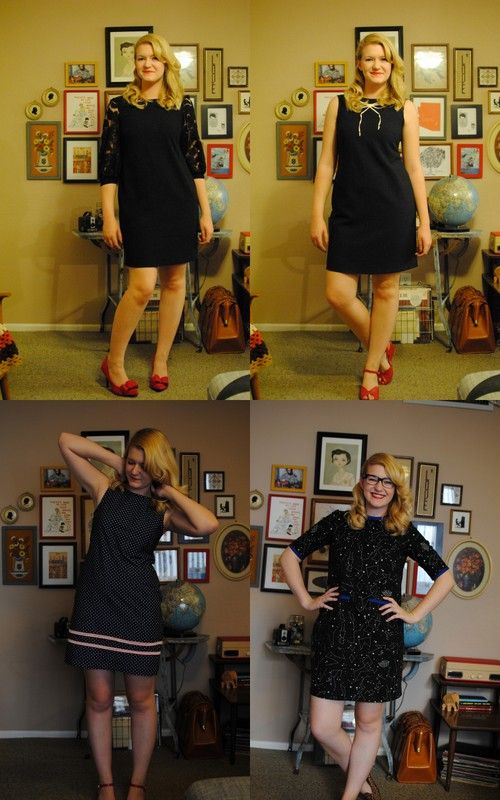 See all of the most gorgeous dresses from all the sewers on the Flickr group.
P.S. This is the Laurel dress pattern from Colette Patterns.
May 1, 2013
This entry was posted in
Finished Products
and tagged
colette patterns
,
dress
,
laurel dress
,
shift
. Bookmark the
permalink
.
← Mad Men Sewing Challenge
25 Before 26 →