← #1 and Done
Thanksgiving Tova →
Day Trippin
This weekend I took a fairly spontaneous day trip up to one of Arizona's cutest tiny mining towns, Jerome. I thankfully threw on this berry colored skirt I just finished this week so I could have something to blog about!
I used the Linda pattern from Burdastyle and some sweet burgundy suiting. Nothing too exciting or complex but I foresee this being in heavy rotation this fall and winter.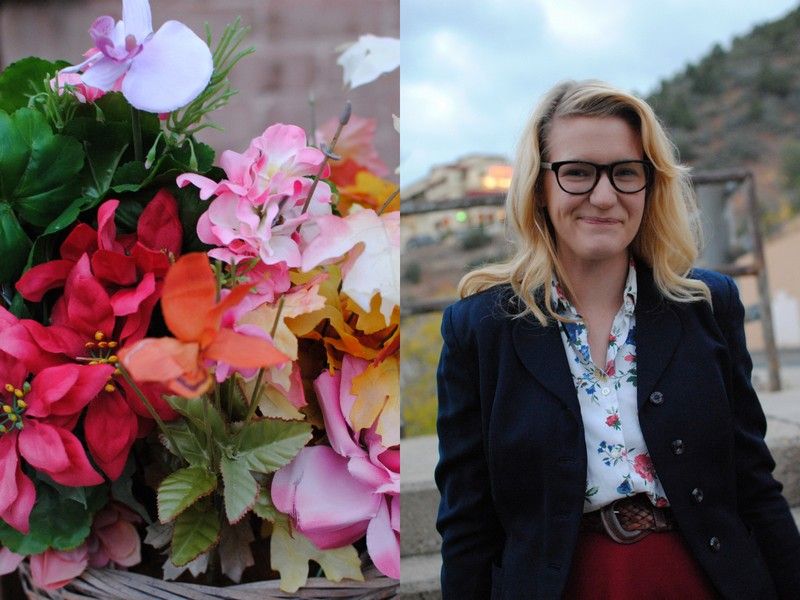 Phoenix weather has been really mild so I didn't think about it getting cold up north – I was super lucky to find a sweet vintage shop and spotted this perfect 40's navy blazer. I scooped it up on the spot and wore it straight out of the shop. I also wore my new to me clogs that I scooped up from Sunshine Cupcake's closet clean out.
I'm going to go ahead and use this trip to check #18 (Take a sponateous road trip) off my 25 before 26 list too.
I've actually been sewing up a storm lately now I just need to recruit a photographer or get a new tripod at the least! Lots of fall projects in the works.
November 18, 2013
This entry was posted in
Finished Products
and tagged
25 before 26
,
circle skirt
,
jerome
,
linda skirt
. Bookmark the
permalink
.
← #1 and Done
Thanksgiving Tova →