← Thanksgiving Tova
The Arizona Collection Pt. 1 →
Cooper for the Hermano
I made my brother in law this sweet Cooper messenger bag for Christmas and in turn he agreed to let me make him famous on my blog.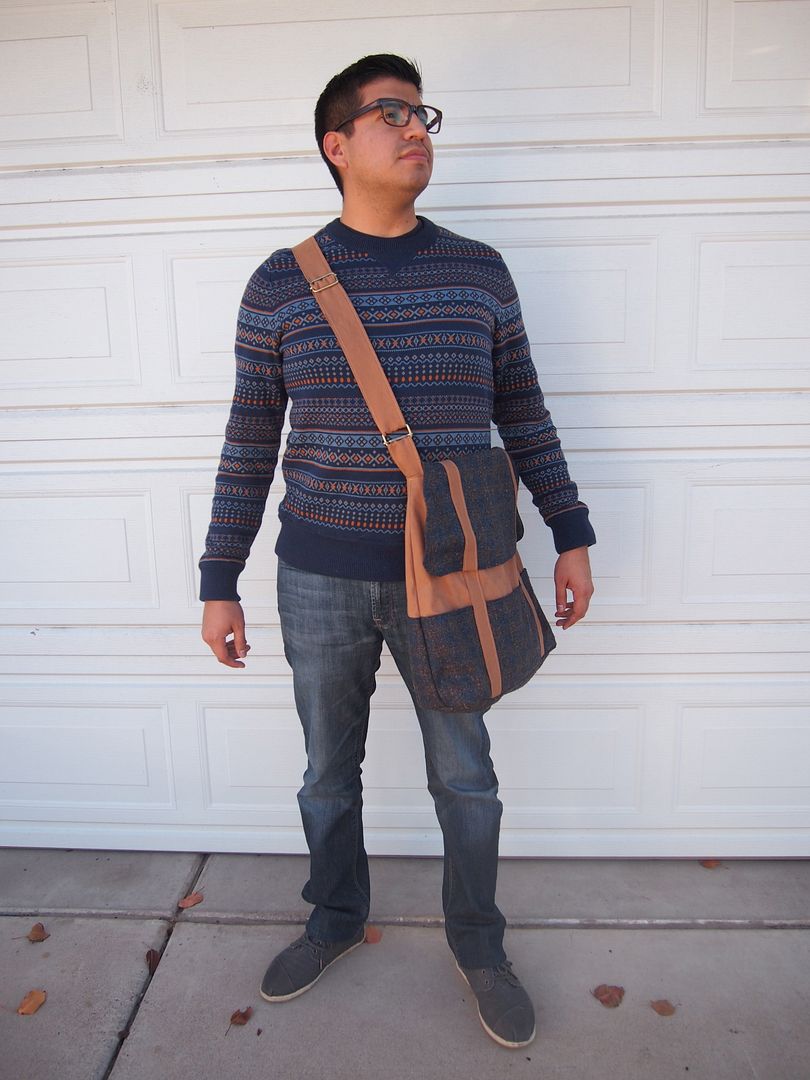 I would have loved this pattern even more had I not made so many dumb rookie mistakes. I was wrapping it up on Christmas Eve only to discvoer I totally sewed the strap on upside down – super bummer! I took the bag home with me and ripped it apart and had it all fixed up by Christmas morning so it wasn't terrible but there was a lot of cursing at myself for about an hour.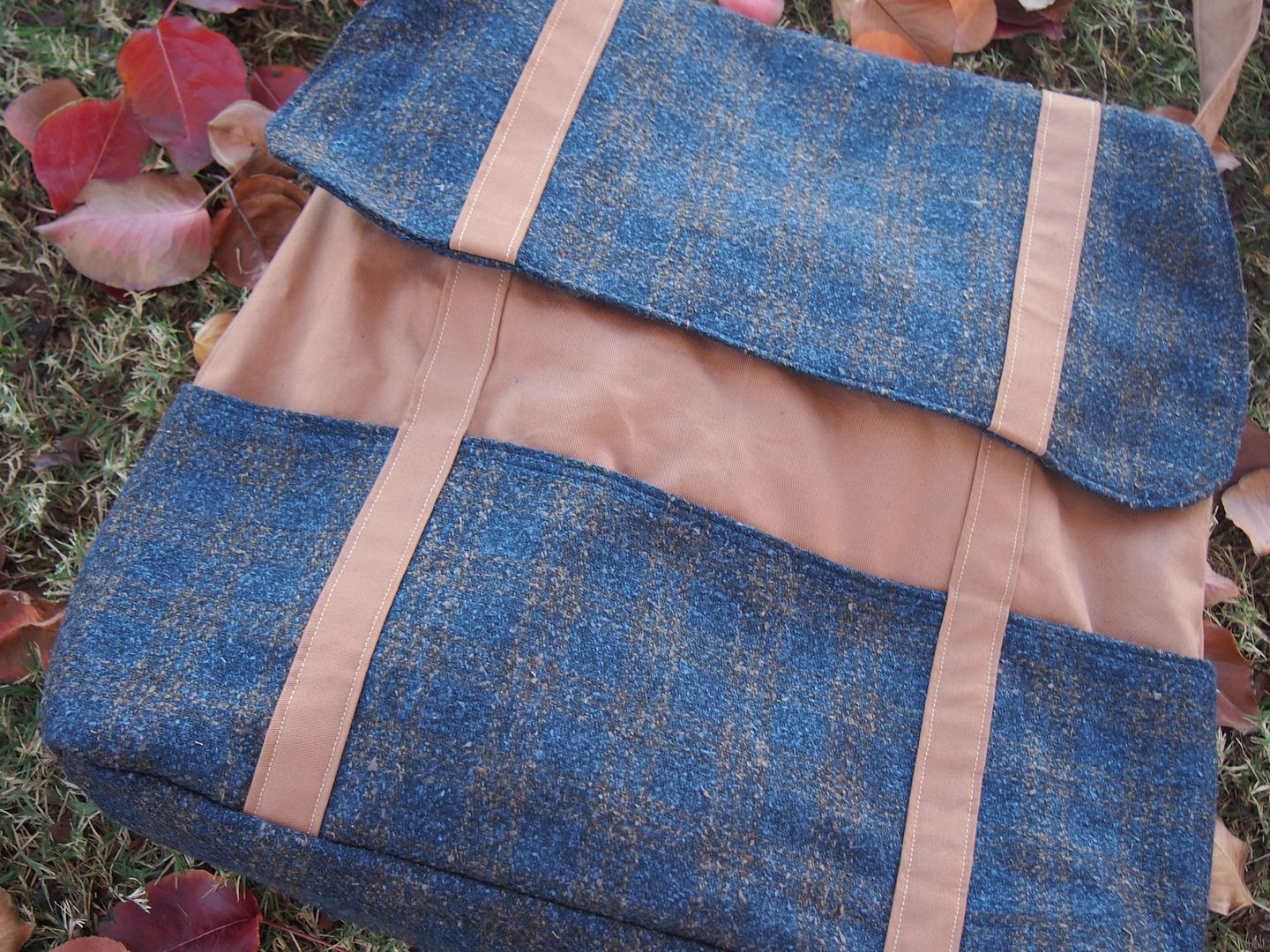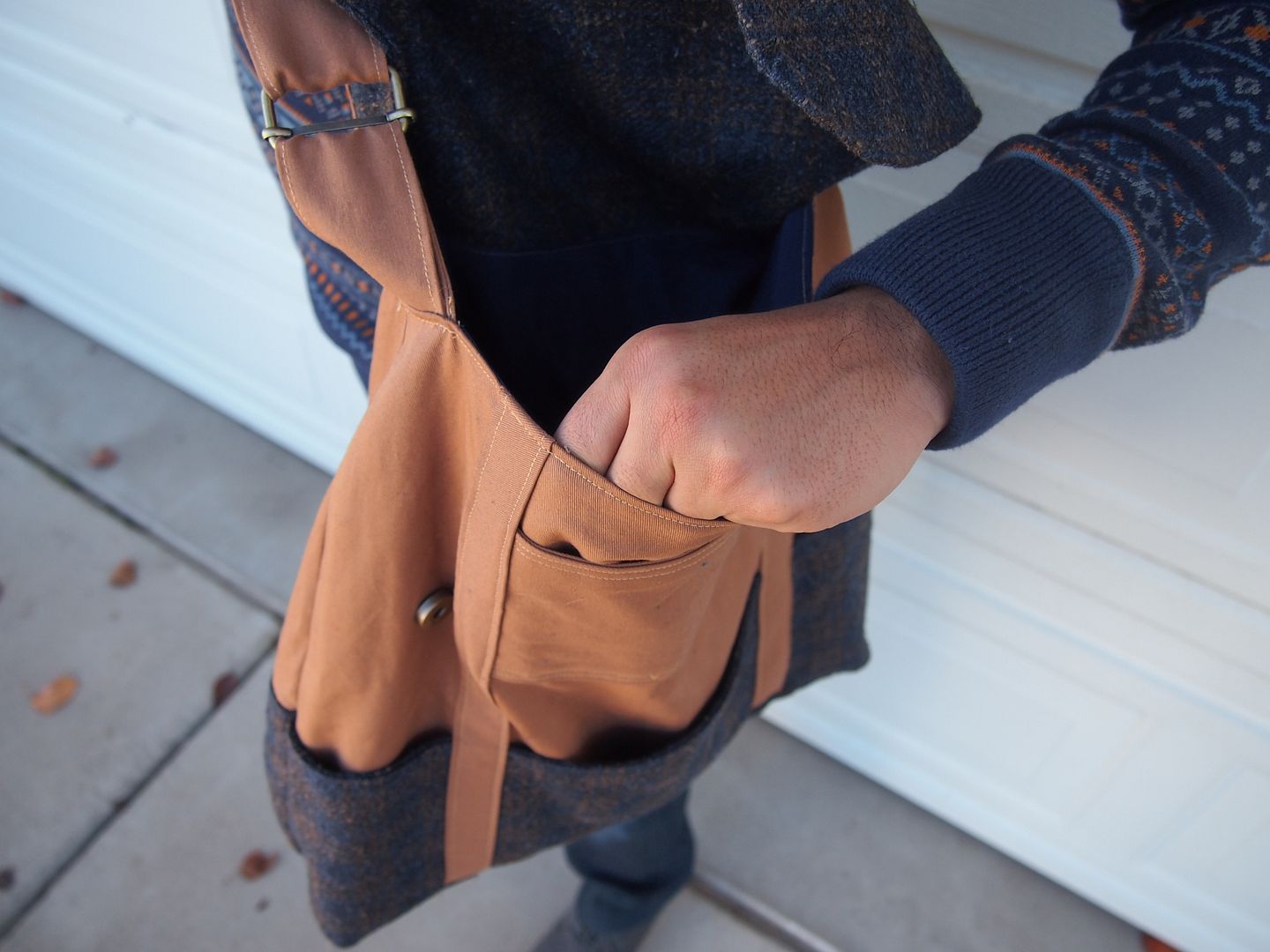 I can't wait to sew myself the backpack version of this pattern so I have something to carry on bike rides and little day adventures!
Thanks again to Jose for being my Christmas model!
January 5, 2014
This entry was posted in
Finished Products
and tagged
colette patterns
,
cooper
,
messenger bag
. Bookmark the
permalink
.
← Thanksgiving Tova
The Arizona Collection Pt. 1 →