← Cooper for the Hermano
Scouting the Renaissance Festival →
The Arizona Collection Pt. 1
As a native of the Southwest I find myself drawn to all things southwest inspired when it comes to clothing and prints so when Joanns decided to make a whole collection of SW inspired fabrics I may have gone a little crazy. I scooped up just about everyone of the fabrics they had and have been using them in the last three projects I've made so I may as well go ahead and call them the Arizona collection.
If you follow my Instagram you may have noticed I've also gone a little crazy for Christine Haynes' Emery dress pattern. It is just the exact kind of dress I want to wear every single day. I love dresses with full-ish skirts and fitted bodices. Bonus that it has cute little sleeves which I always want and it fit me basically perfectly straight from the envelope! In summary, expect to see about 37 more versions of this dress from me in the near future.
The only modifications I made to the pattern were to add about 5-6 inches to the fullness of the skirt, shortened the bodice by an inch, chopped 4 inches from the hem, and I fully lined this version due to the weight of the fabric.
Here is part one of at least three of the Az collection of ridiculous Southwest prints.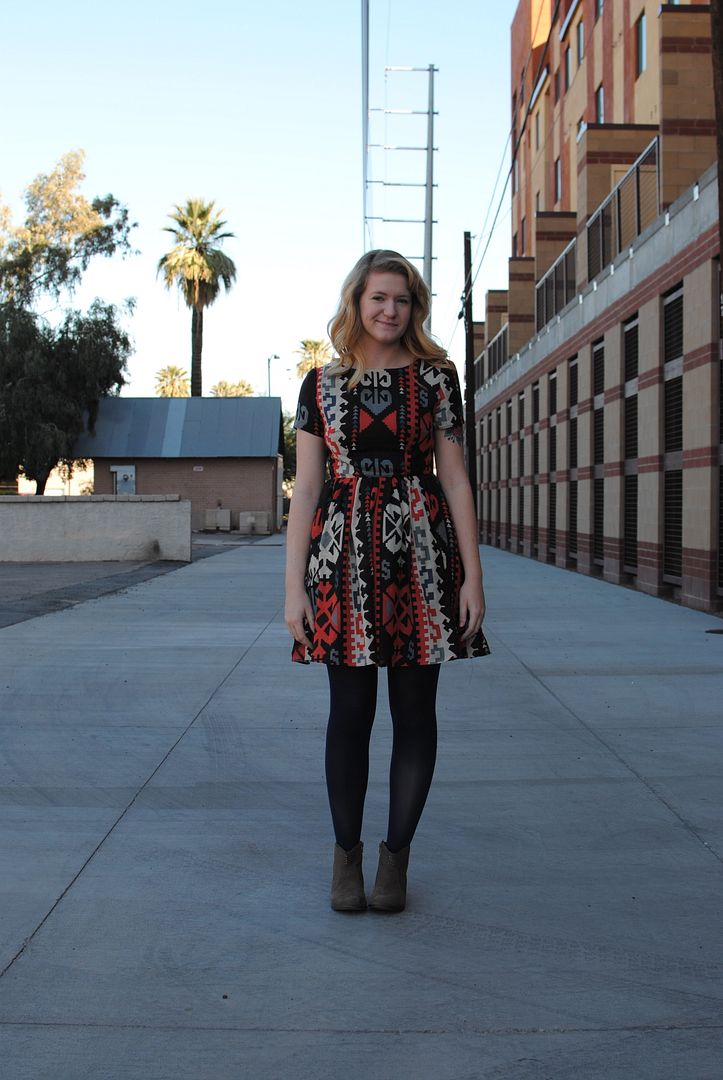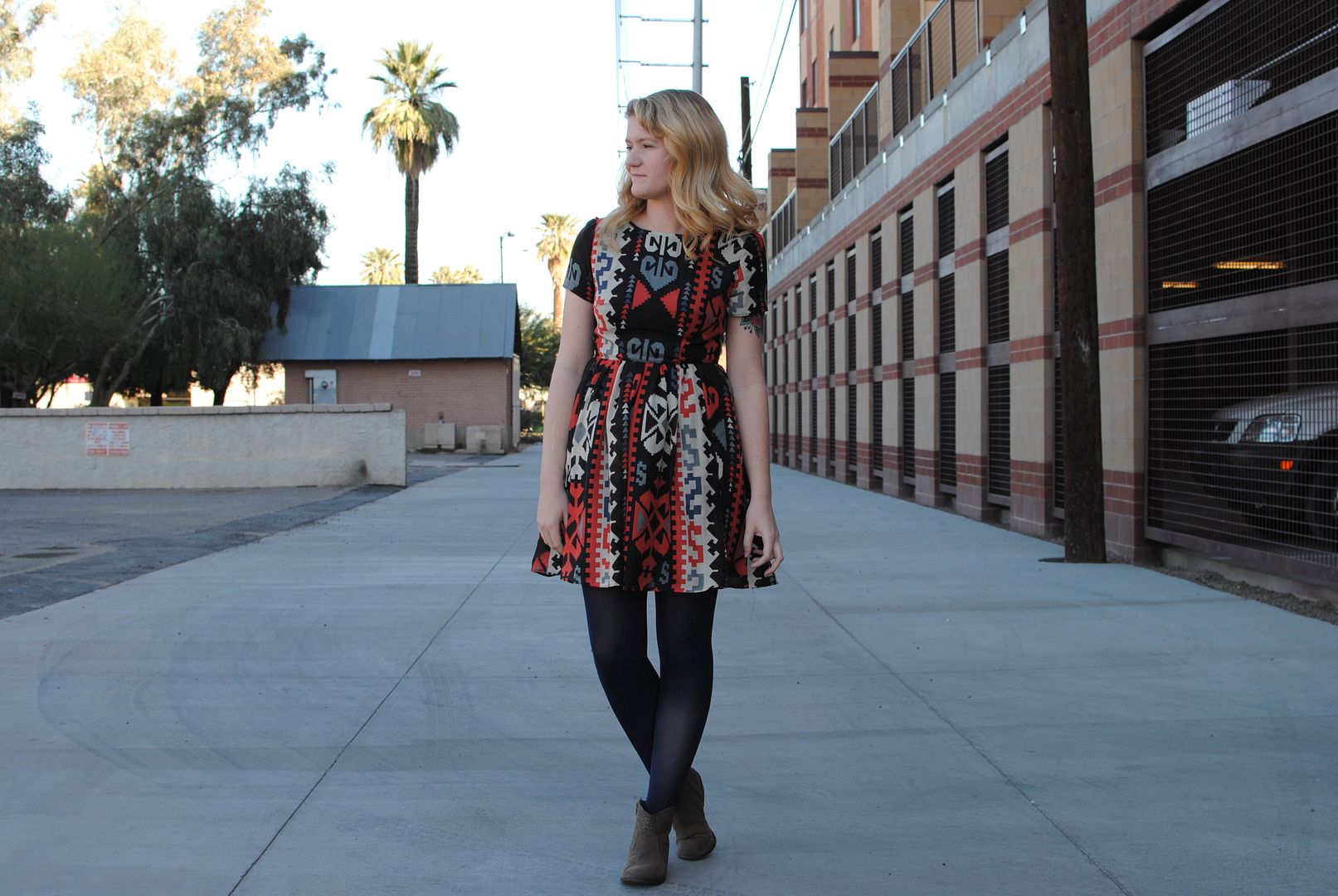 We snapped these on a lovely walk to the Phoenix Public Market for our weekly Sunday morning breakfast out. The weather could really not be more perfect here in Arizona. I've got to take in as much of the outdoors now before it gets to be a million degrees in a few months!!
February 2, 2014
This entry was posted in
Finished Products
and tagged
Arizona collection
,
christine haynes
,
dress
,
emery dress
. Bookmark the
permalink
.
← Cooper for the Hermano
Scouting the Renaissance Festival →