← The Arizona Collection Pt. 1
The Arizona Collection Pt 2 →
Scouting the Renaissance Festival
This weekend James and I hit the opening weekend of the Renaissance festival. Which in case your state doesn't have one is an awesome event where the weirdest group of people come together at a medieval amusement park. There are costumes, shows, jousting, food, and so much more. Above all it makes for superb people watching. I went this weekend with two goals – #! get a flower crown and #2 eat a turkey leg. I accomplished both within the first hour so everything else was just a bonus.
I wore my favorite polka dotted scout tee which I realized has never made an appearance on the blog. I have multiple other scouts in the works. It is really such a great pattern – simple straight forward construction, versatile style, and endless variation possibilities! I added the tiny pocket from Grainline Studio's Tiny pocket tank to give it a little pizzaz!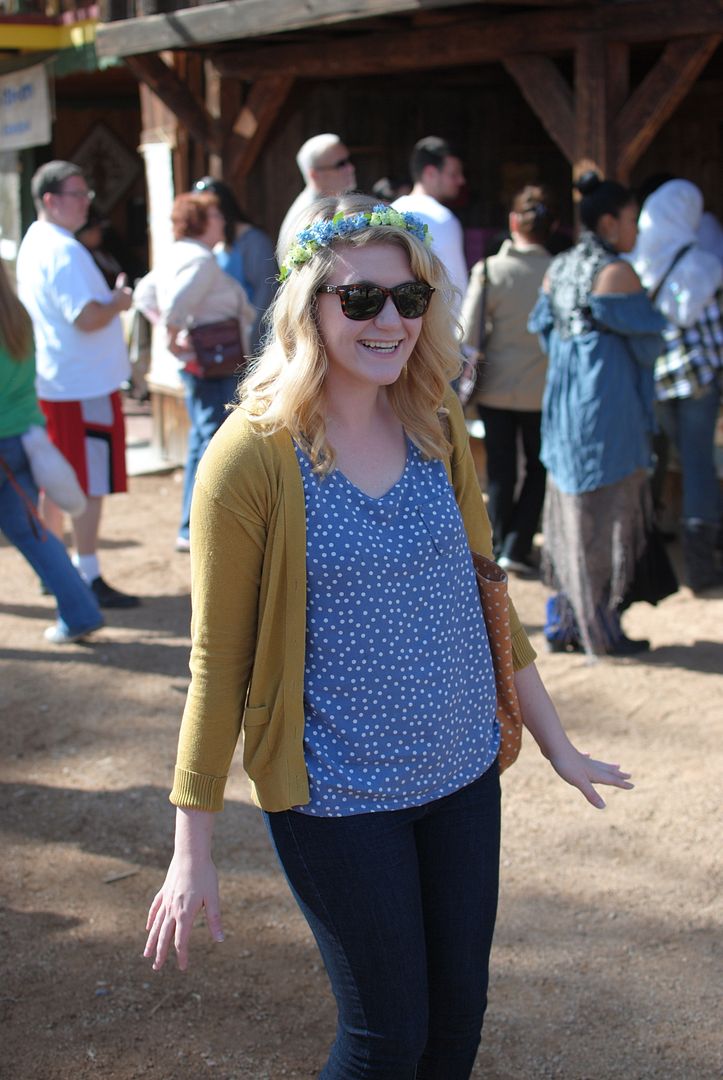 On top of all the other cool stuff we stumbled upon elephant and camel rides which I found to be super random but we jumped on the opportunity to ride an elephant. If you know me you know I had quite a fondness for elephants and this was my first time getting to ride one. Crossed that off my bucket list!!
What sort of fun things did you do this weekend?
February 9, 2014
This entry was posted in
Finished Products
and tagged
grainline studios
,
polka dots
,
renaissance festival
,
scout tee
. Bookmark the
permalink
.
← The Arizona Collection Pt. 1
The Arizona Collection Pt 2 →