← The Arizona Collection Pt 2
A Year in Review and My 26 Before 27 List →
Mom Status Denim Miette
I've fondly nicknamed this skirt my mom skirt – don't worry this is not some sort of baby announcement shrouded in denim!
I know my last project was also a Miette but hey, if you find something you like and is practical for your lifestyle then go ahead and make a million versions! Consider yourselves warned!
We snapped these pictures on the way to the Phoenix Public Market this morning. The weather here in Phoenix has been out of control beautiful and weekend walks for breakfast are my favorite! If you live in the valley you should be eating the Flanched Flarney Garney  at the public market as frequently as possible – trust me!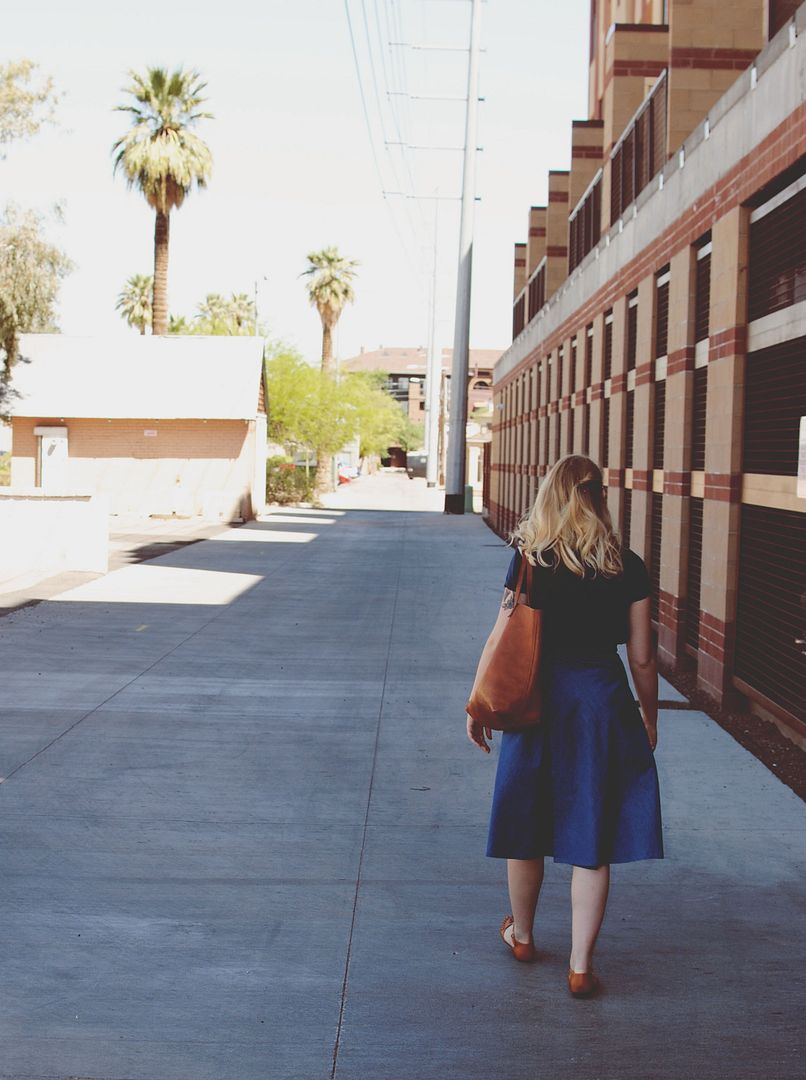 I made a couple minor adjustments from my last version including lengthening the hem, adding the pockets, and increasing the overlap in the back of the skirt.
I chose to add a couple extra inches to the overlap because my fabric was much lighter than my first version and I don't like the feeling that I'm going to be flashing the general public at any point.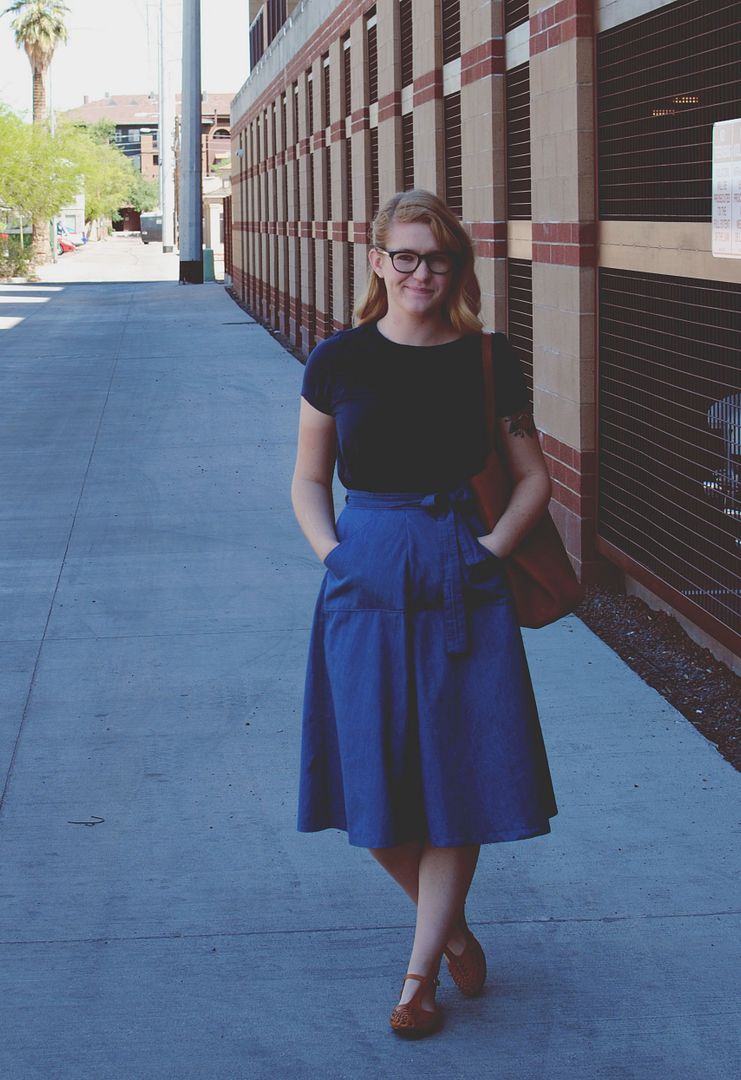 Obviously I am digging the giant pockets!! Makes for less awkward hands in photos which is a very good thing.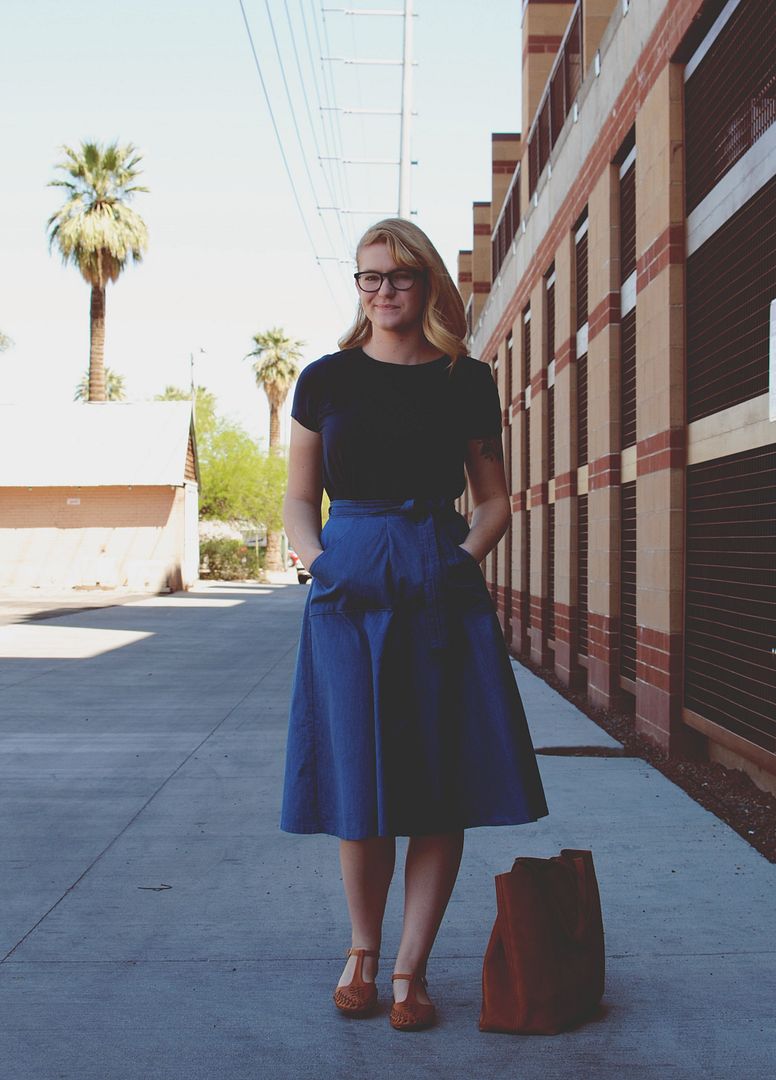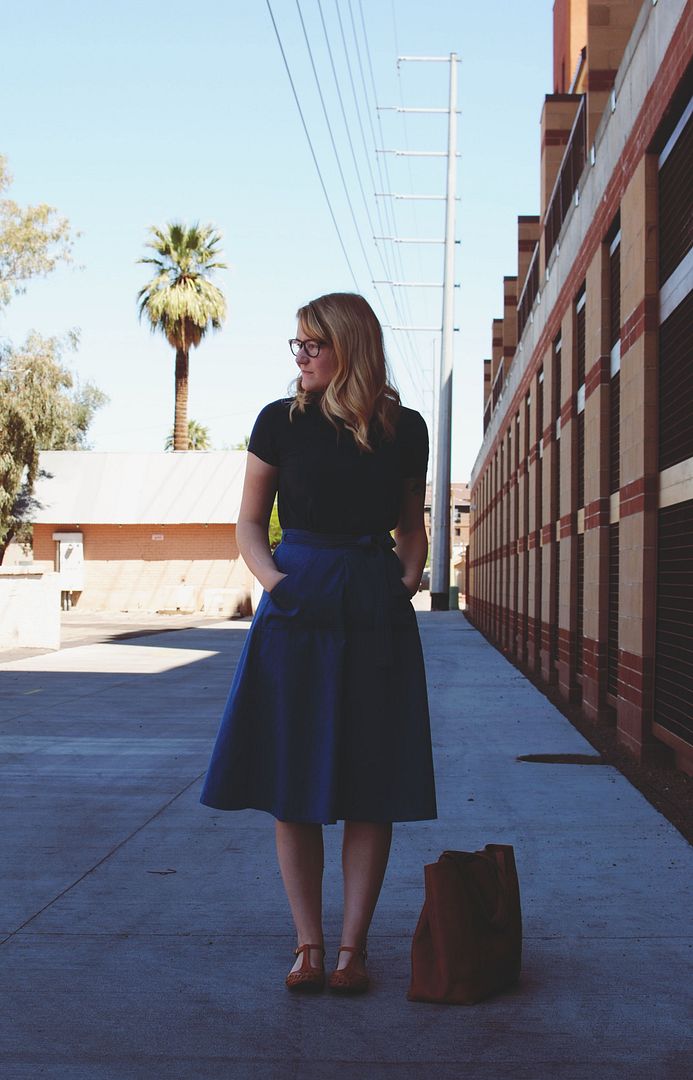 We went and saw a late night showing of Captain America last night so I was inspired to infuse a little action into my photos. This was the most flattering of the bunch which isn't saying too much.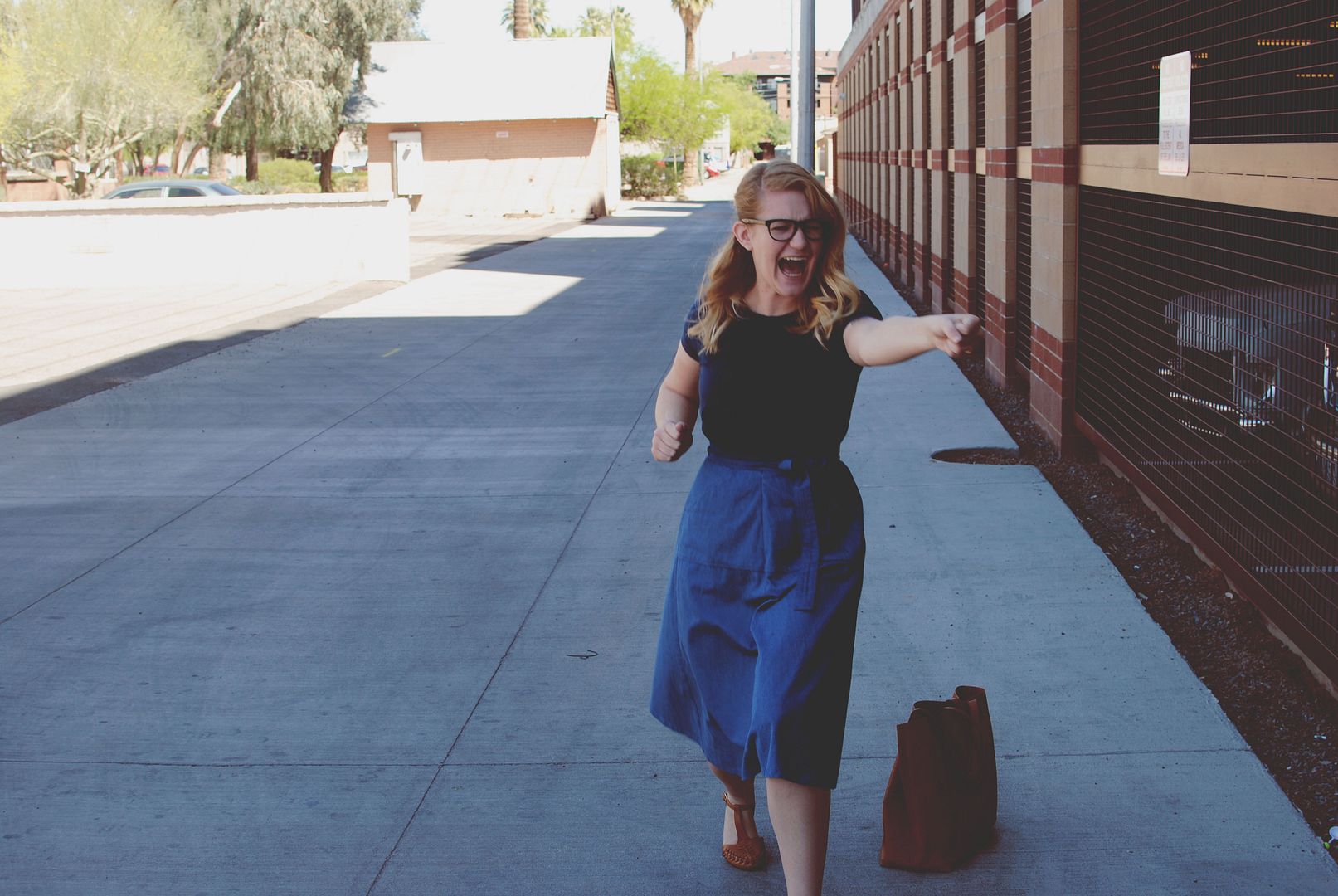 On a side note I downloaded the mini collection of actions from A Beautiful Mess and I am going to start saving my pennies for the complete collection. These photos are edited with the Norma filter.
Off to make 79043753 more Miettes!!
April 6, 2014
This entry was posted in
Finished Products
and tagged
denim
,
miette skirt
,
tilly and the buttons
,
wrap skirt
. Bookmark the
permalink
.
← The Arizona Collection Pt 2
A Year in Review and My 26 Before 27 List →