← A Year in Review and My 26 Before 27 List
Arizona Collection Pt 3 & The World's Biggest Dinosaurs →
So Many Unblogged Emery Dresses
So I have been sewing up Emery dresses like crazy these but I have only blogged about this one.
I'm moving to a new apartment next week so I'm trying to savor my last week in my current neighborhood – spent the morning walking to the farmers market to get peaches for some yummy cobbler and drinking excessive amounts of coffee. What every Saturday should consist of!
Yet again I wore one of my favorite patterns the Emery dress! I have totally mastered this pattern now that I'm nearing double digits on the versions I've made.
I went with minimal adjustments just took 3/4″ off the length of the bodice. Everything else is perfect. Don't mind the weird lines and bunching in the photos those are due solely to poor posture and lack of ironing.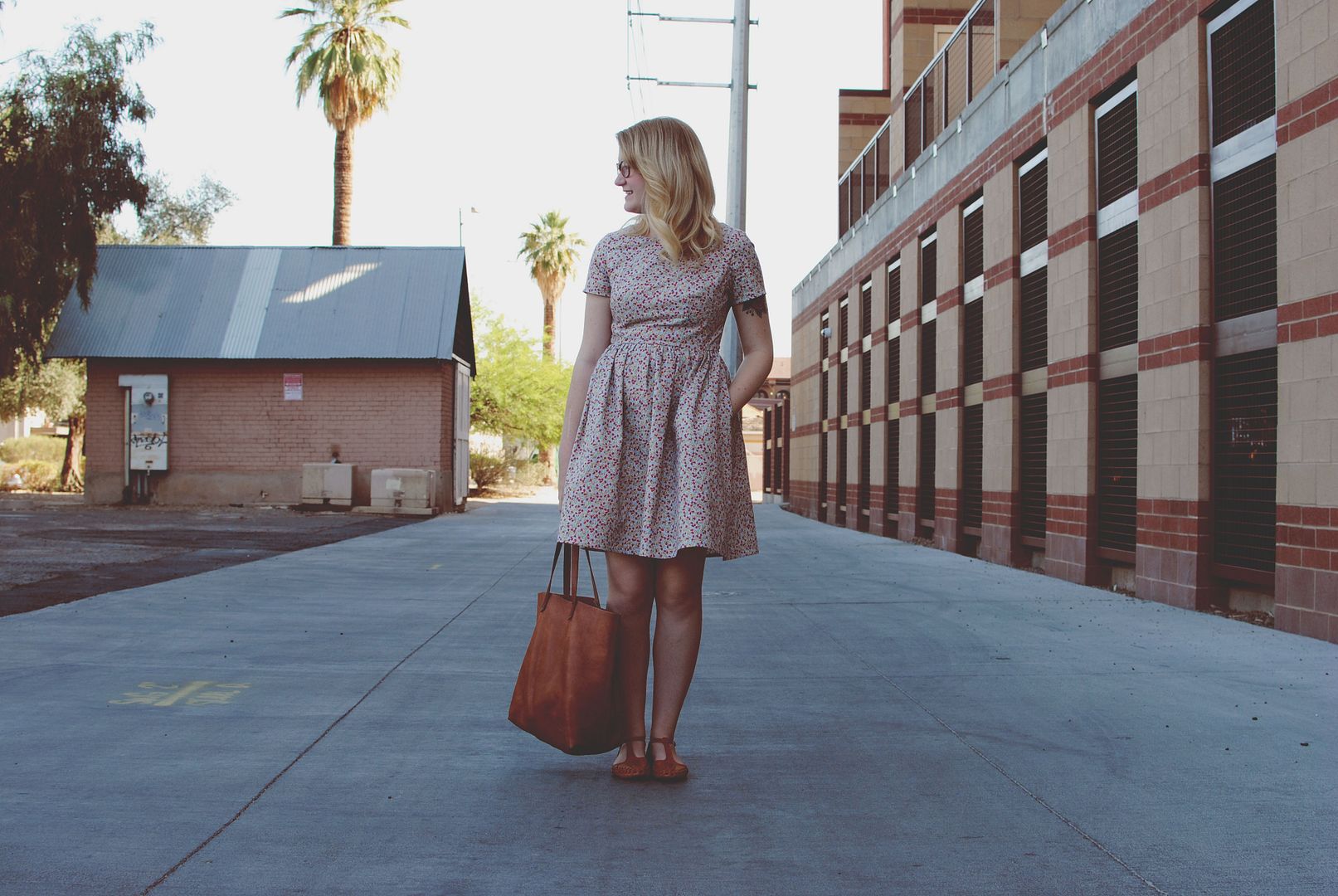 I used the leftover fabric I had from my Macaron so long ago – still more left for an already cut out Tova!
Okay 2 Emery's down a bunch more to go!!
May 24, 2014
This entry was posted in
Finished Products
and tagged
emery dress
. Bookmark the
permalink
.
← A Year in Review and My 26 Before 27 List
Arizona Collection Pt 3 & The World's Biggest Dinosaurs →