← So Many Unblogged Emery Dresses
LA Blogger Meetup & a High Flying Emery →
Arizona Collection Pt 3 & The World's Biggest Dinosaurs
This past weekend we decided to take a long weekend and head to southern california. It was 108 degrees in Phoenix so its really not hard to come up with an excuse to head to a cooler land.
I crashed the LA Sewing Blogger Meetup and spent a lot of time at the hotel pool – basically the best weekend in a while!
On the way into Los Angeles we stopped at the "World's Biggest Dinosaurs!" I have a mandatory rule of stopping at these faux giant dinosaurs at least once per year.
Its a super cheesy "robotic" dinosaur exhibit where you can climb up inside giant dino's and dig for fossils. I'm such a sucker for all things cheese so this place is right up my alley.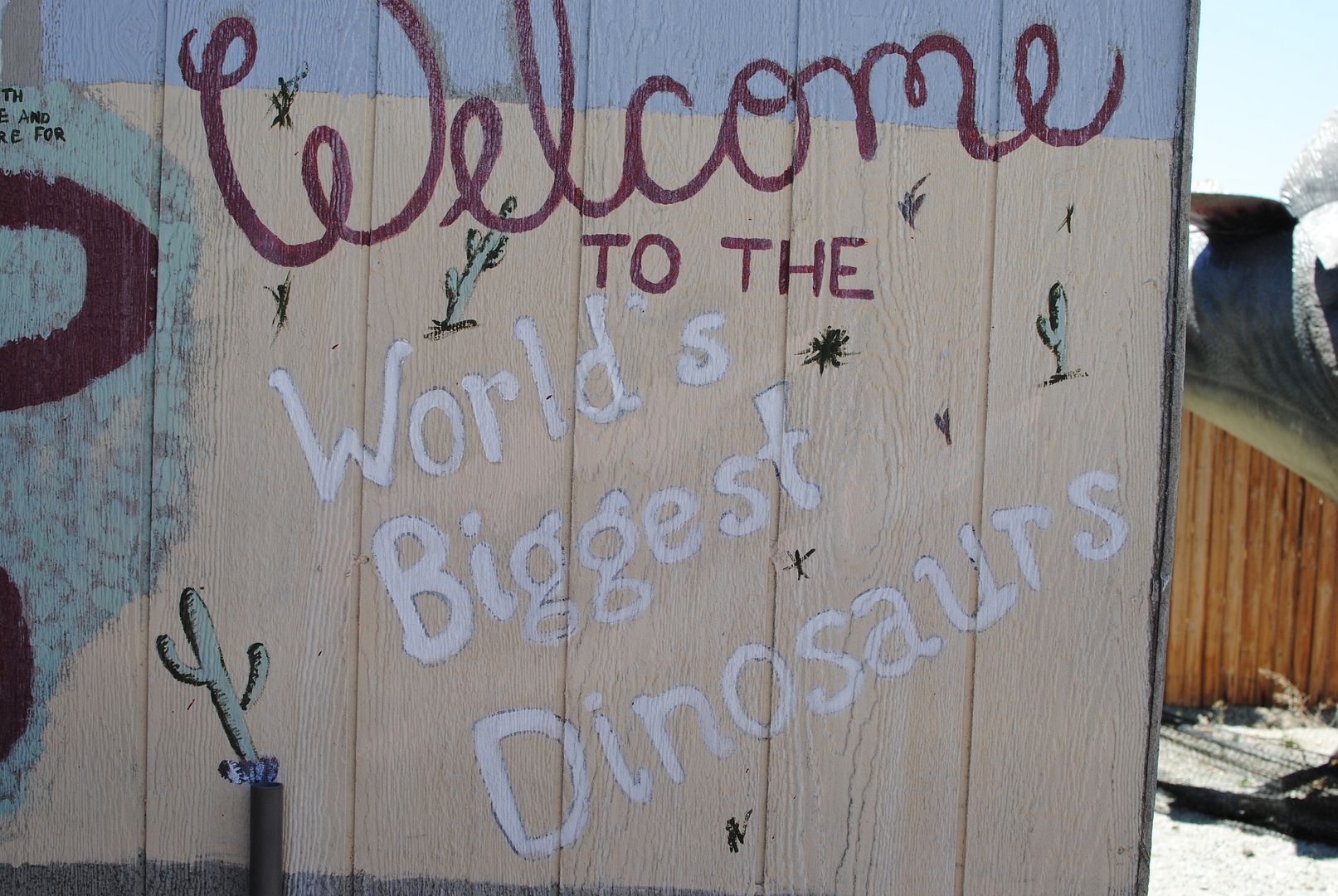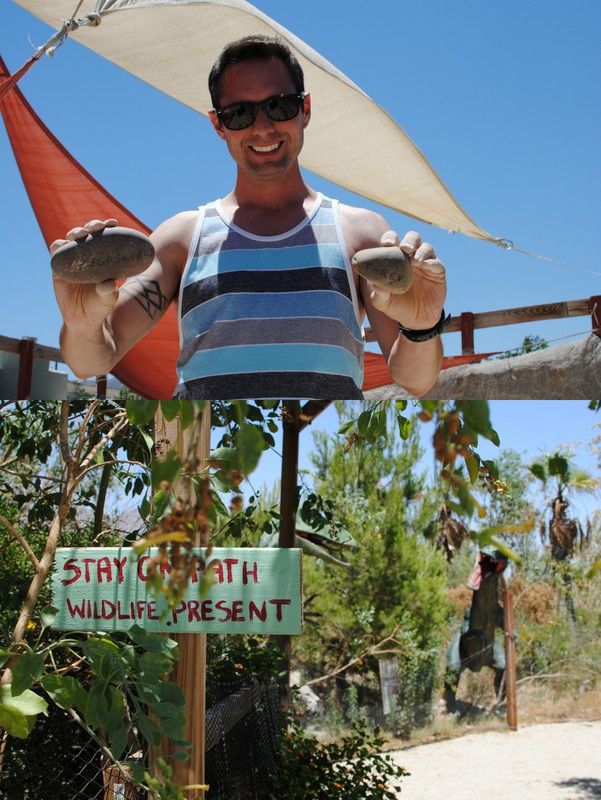 I wore the last piece of my Arizona collection which is a modified Scout tee you may have seen posted on Instagram a couple times including in my Me Made May adventures.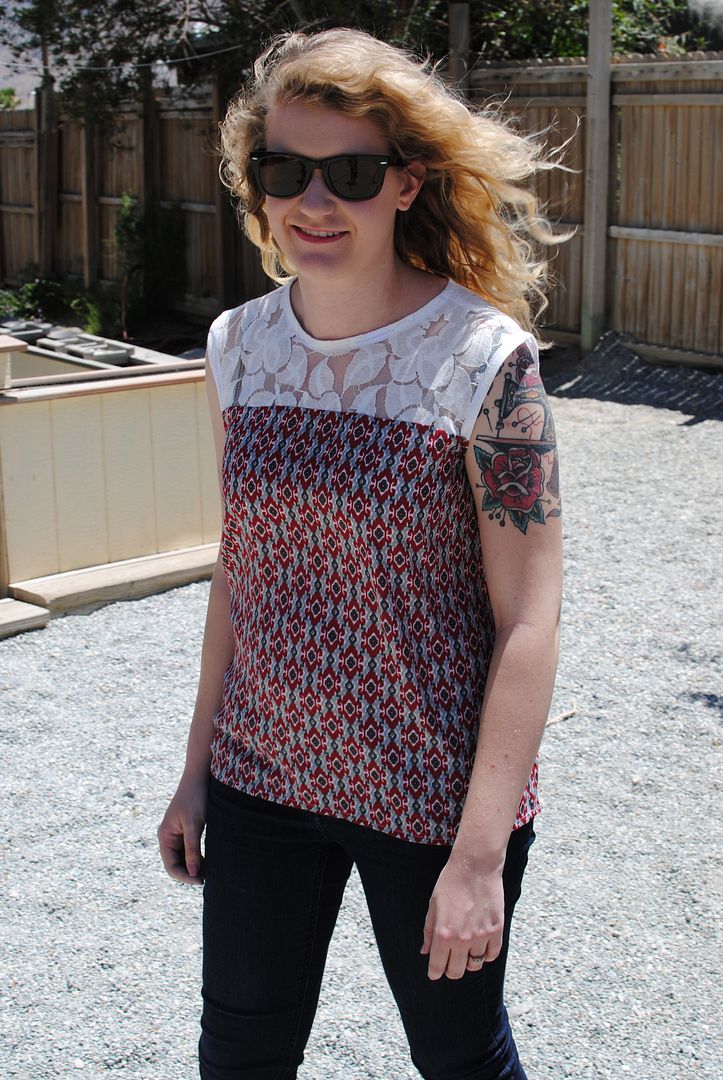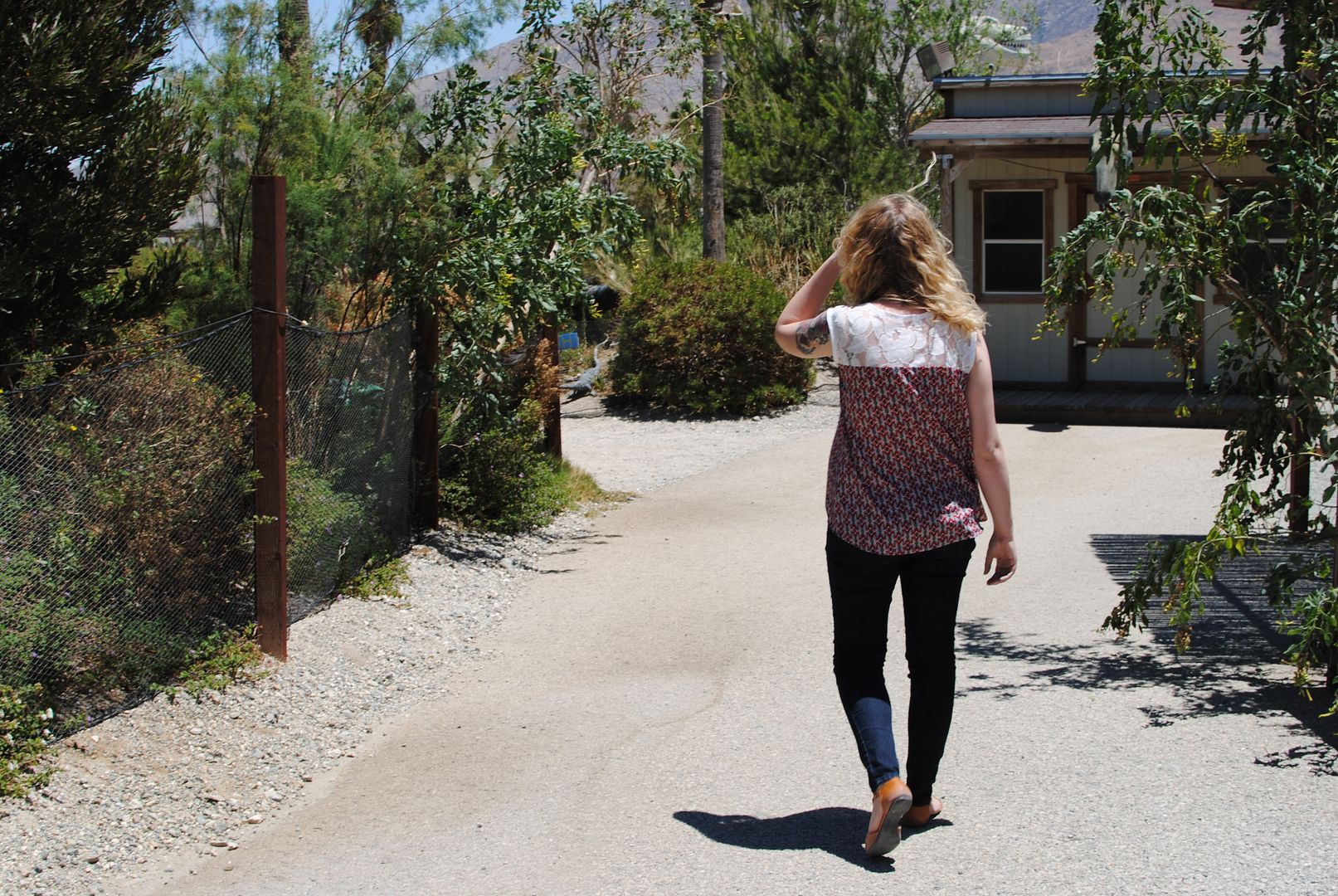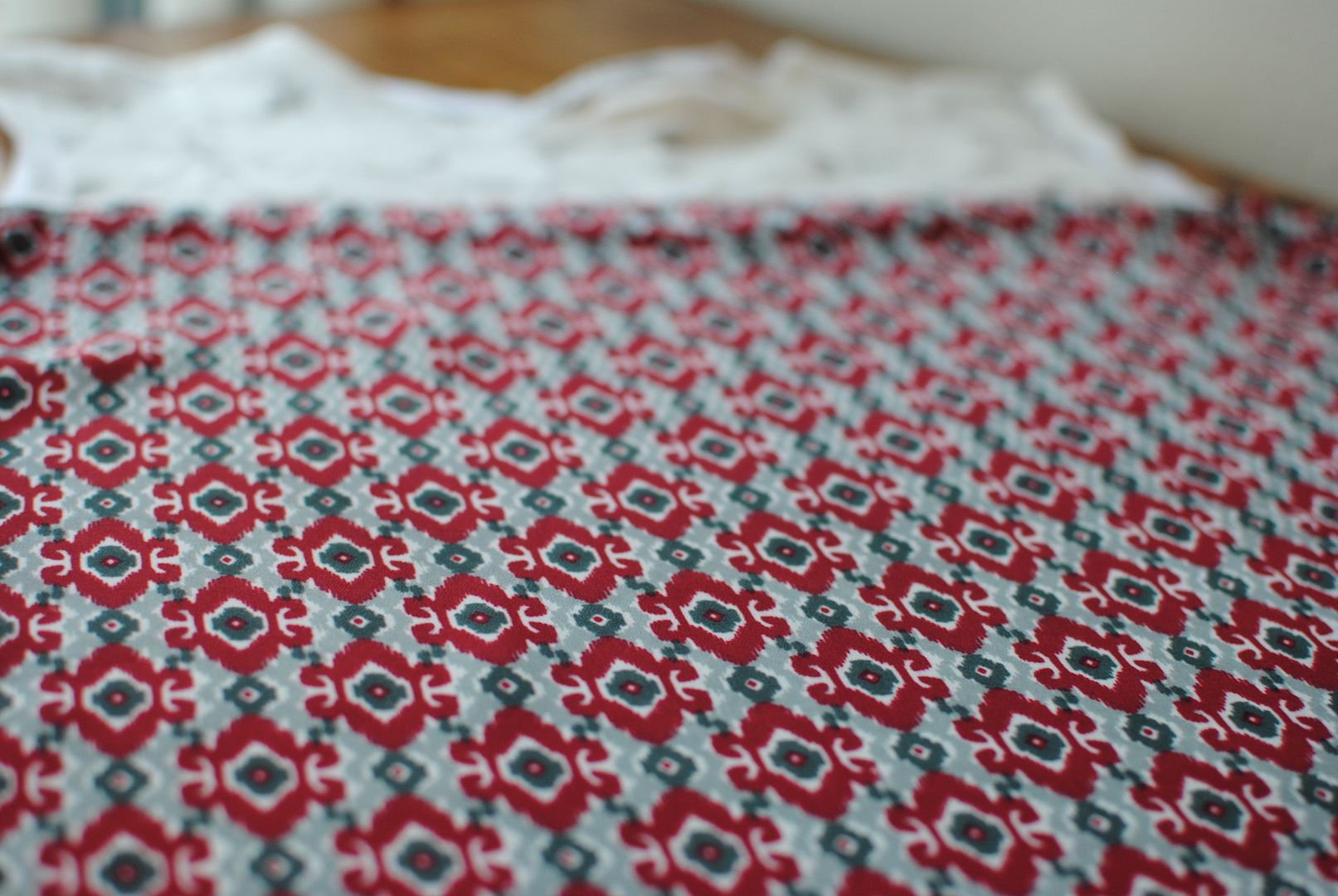 I basically took the Scout and cut it straight across just above the armpit area and made a color blocked variation. I also omitted the sleeves but rounded out my shoulder to give a teeny cap on it. I also used the swingy back variation for the back which is my favorite! I finished the arms and neck with single fold bias binding.
I'm really loving the lacy section – makes me feel way more dressed up even tho this top is equivalent to a t-shirt!
Soon more pics from the weekend!
See the other two pieces from my Arizona collection here and here.
June 16, 2014
This entry was posted in
Finished Products
,
Life
and tagged
Arizona collection
,
grainline patterns
,
lace
,
scout tee
. Bookmark the
permalink
.
← So Many Unblogged Emery Dresses
LA Blogger Meetup & a High Flying Emery →