← LA Blogger Meetup & a High Flying Emery
Handmade vacation →
Year Old Crepes
This is post is much tastier than the title might imply. I promise!!

I started this Crepe dress from Colette Patterns last summer but its been sitting very sadly and patiently in my UFO box waiting for me to regain my patience with hand sewing and baste the facings down. Last week I rediscovered her and finished it in like 15 mins. It was quite satisfying and I'm embarrassed I waited so long.
I wore the dress on Saturday to church and then we went out to lunch and discovered a super cute new cafe in Scottsdale called Alo. It has by far some of the best belgian waffles you can find locally – perfectly cooked with just the slightest crispness on top! Plus the owner saw my sewing machine tattoo and asked me if I was a fabric artist! We then got to have a nice conversation about sewing and she told us all about the history of the man for whom the cafe is named. It was a lovely Saturday.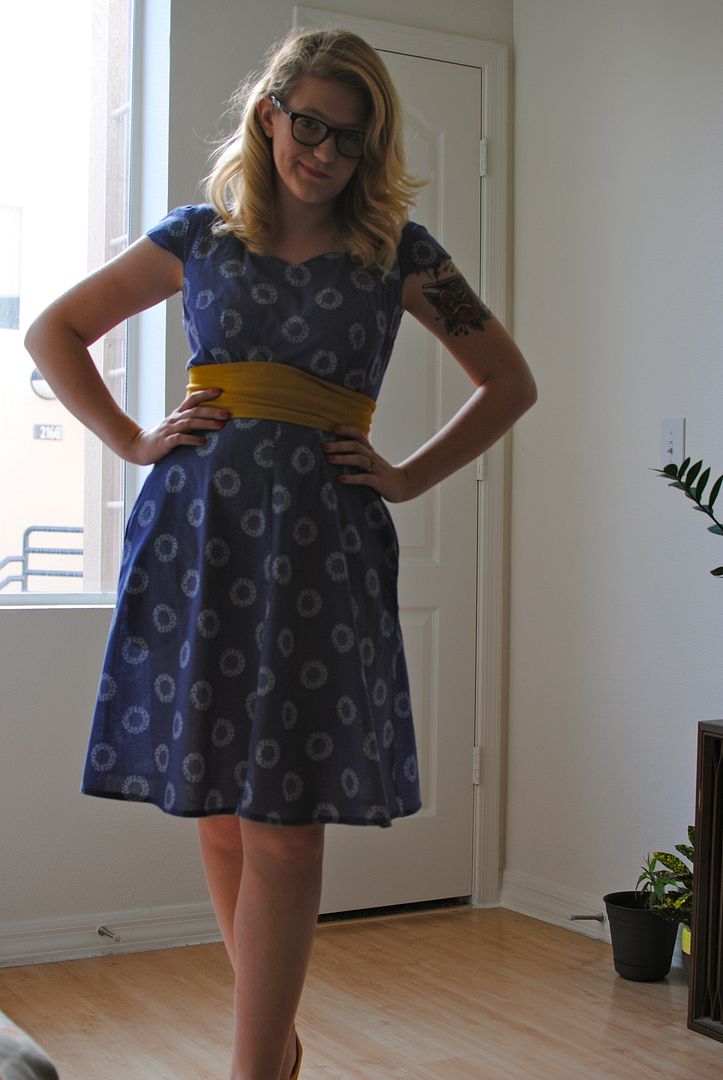 This was my first go with this pattern so I didn't make any adjustments and I'm fairly pleased with it but I would make some fit adjustments around the shoulders and arm areas if I make it again. The fabric is a super light cotton and the ties are made with a yellow linen. Its a wonderful style for the blistering Arizona summers.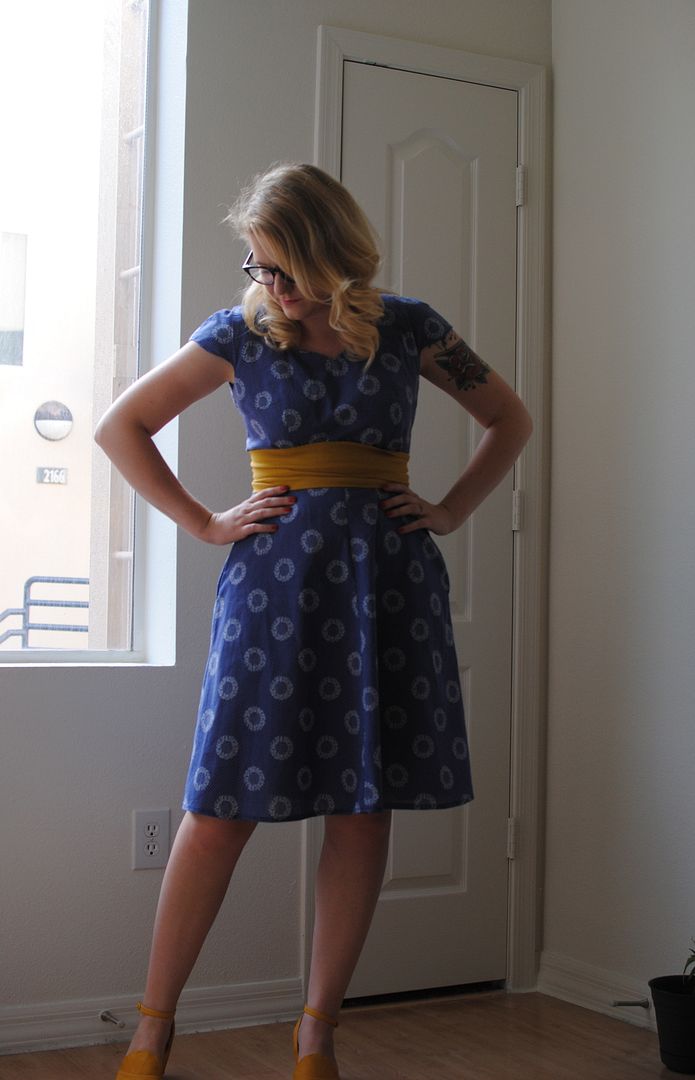 I am going to work hard to post all my finished and back logged projects over this summer – still working on finding the right spot with the right lighting in my new house but I will find it!!
Any tips for taking pictures in your home? I may end up using my ridiculous fabric wall as my future backdrop.
July 9, 2014
This entry was posted in
Finished Products
and tagged
colette patterns
,
crepe dress
,
summer sewing
,
wrap dress
. Bookmark the
permalink
.
← LA Blogger Meetup & a High Flying Emery
Handmade vacation →